REGISTER FOR THE TOUR :
Please click the link below to sign up (one form per person)
Open to those aged 6 years and over
Run or walk on Saturday 12 May, then retrace your steps on Sunday 13 May for a unique experience as you take in the Auvergne food scene on a pretty hike. This is a chance to enjoy the natural and cultural heritage and discover the communal ovens in the villages around Volvic.
As we walk from oven to oven, you'll get to sample a menu made from local produce.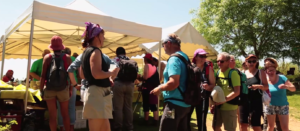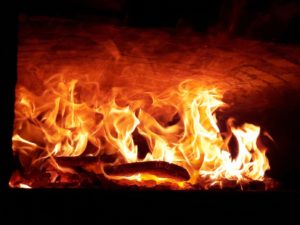 Food Tour Experience Itinerary
Setting off from Volvic town centre, your tour will cut through Les Cheires towards the village of Coussedière where your gourmet experience will begin with an aperitif and starter.
After sampling the starter, we'll make our way to the village of Moulet Marcenat to sample a local main dish.
We'll then head to the village of Tourtoule to enjoy a variety of local cheeses and devour a delectable dessert that'll have you licking your lips.
Bread baked in our ovens and local wines will put the finishing touches on the experience.
Afterwards, we'll continue towards Volvic town centre where this wonderful Food Tour will conclude. Lively entertainment will welcome you back.
Click HERE for the Food Tour route