With the Volcanic Experience trail, new distance that appeared on 2018 edition, you will pass through two active volcanic rock quarries! The trail will take you through part of the Chaîne des Puys/Faille de Limagne Experience trail to show you some of the main volcanoes in the northern part of the Chaîne des Puys, such as Puy de la Nugère, Puy de Jumes and Puy de la Coquille. Trail bonus: breathtaking views from Puy des Gouttes and others.
Open to those aged 18 years and over
ITRA-certified route and UTMB-qualifying race: 1 point
Price: €28
Entry fees to the Volcanic Experience trail include: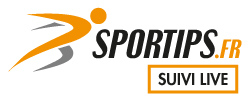 – a welcome pack
– provisions during the race and at the finish line
– a timing chip
– free and unlimited access to all introductory sporting activities
– the ticket for the closing evening
Awards ceremony: Friday 14 May
Check out the unique event rules here.