During the VVX, the kids will have their own trail to enjoy. The race will take place on the Goulet site. It will start from the same place as the adult race: under the VVX arch.
Waves of 20 children will be sent off at a time: the next wave will leave as the last gets back to the starting line.
Each child will be allowed to complete the course as many times as they want during their allocated 30 minutes.
Will they manage to run the distance of the adult trails: 25km? 43km? Or – even better! – 110km? May the volcanic force be with them!
PRACTICAL INFORMATION
Only children born between 2005 and 2013 can take part in the "VVX KIDS" race.
There will be three age-based categories:
Red circuit – 500m/10m elevation: Children born in 2013, 2012 and 2011
Blue circuit – 700m/15m elevation: Children born in 2010, 2009 and 2008
Yellow circuit – 1100m/20m elevation: Children born in 2007, 2006 and 2005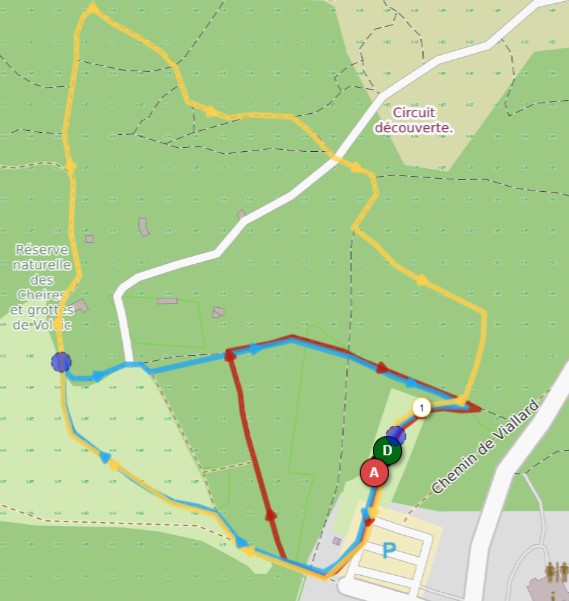 Registration only via the Sportips website.
On the day of the race, children will need to have the attached parental consent form with them.
Price : €5
Entry fees to the VVX Kids Race include:
– a welcome pack
– a « Finisher » tee-shirt and a medal
– Liquid and solid refreshments will be provided at the end of each lap and at the end of the challenge.
Schedule :
08:00-10:00: Bibs collected and parental consent forms checked
10:10: Assembly in the clearing behind the starting arch. Challenge explained.
10:20: Warm up
10:30: Challenge begins
11:00: Challenge ends
11:10: Winners announced, prizes and snacks
11:30: Children collected by their parents or guardians
When they get their child's bib, parents will receive a voucher indicating the bib number. They will need to give this to the VVX KIDS race volunteers to get a "Finisher" t-shirt and collect their child.
Equipment :
Activewear and shoes that are suitable for road running.
Read the VVX Kids Race rules here
Download here the parental consent form for participation in the VVX Kids Race