FULL
A short, accessible trail with limited climbing and natural surroundings between Volvic and its neighbouring villages. This race offers a number of exceptional panoramic views of the Chaîne des Puys, which became a UNESCO world heritage site. It crosses a prime area for Volvic stone extraction and includes unique pathways lining several of the territory's characteristic quarries.
Open to those aged 18 and over
Price : €18
Entry fees to the Lava Stone Experience trail include: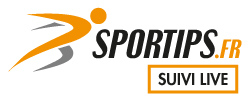 – a welcome pack
– provisions on arrival
– a timing chip
– free and unlimited access to all introductory sporting activities
– the ticket for the closing evening
Awards ceremony : Friday 22 May
Check out the unique event rules here.
Enregistrer
Enregistrer
Enregistrer
Enregistrer