REGISTER FOR THE TOUR :
Please click the link below to sign up (one form per person)
Run the Lava Stone Experience trail (15 km) on Friday 19 May, then retrace your steps on Saturday 20 May to learn everything about Volvic stone.
Trachyandesite (also known as Volvic stone) is the rough diamond of Auvergne.
It's collected at the foot of the Chaîne des Puys, in the immediate vicinity of the workshop, through the direct extraction of solid blocks picked from amongst the lava flows.
The Volvic Volcanic Experience is a chance to take in the progression from raw material to stone lacework, with the tour of the Mallet quarry, followed by an immersion in Thierry Courtadon's sculpture workshop.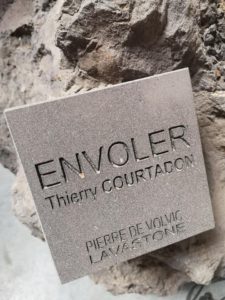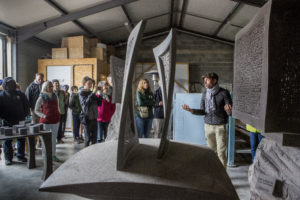 Photo credits banner and thumbnails: Geneviève Colonna d'Istria
Check out the unique event rules here